Sika Deer Hunting Property for Sale
Price Greatly Reduced on Hunting Property
For more information, click here.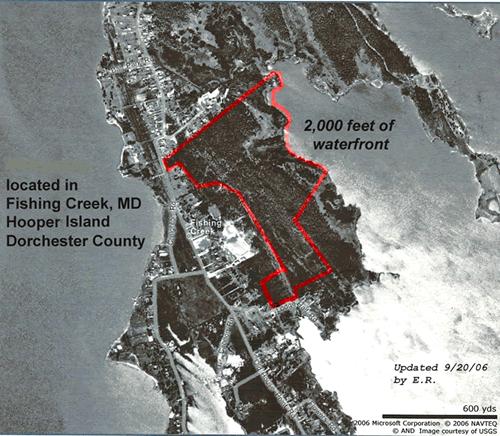 This is the ideal hunter's paradise!
The property contains prime acres of deer (sika and white tail), turkey, duck and goose. It also has the potential for 1 - 2 building lots.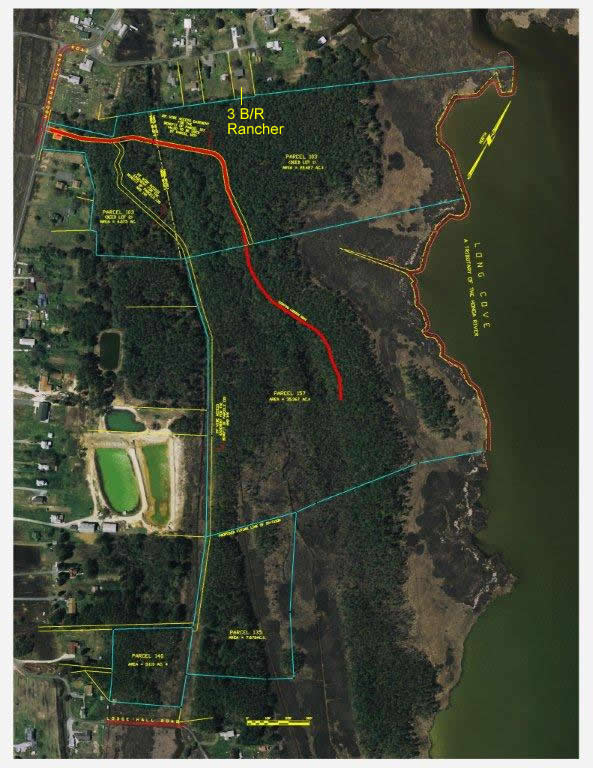 Hunters Paradise - 30 +/- acres with 3 bedroom renovated home on Maryland's Eastern Shore- Waterfront Property including an extra building lot as well - prime Sika Deer, goose, and turkey hunting -- $359,000.

29 +/- acre building lot with 950 +/- feet of waterfront without house,
owner financing available -- $179,000.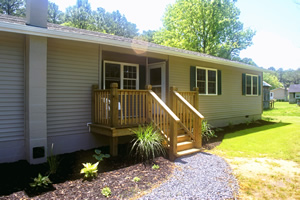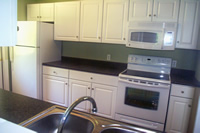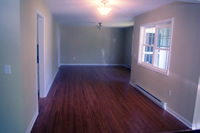 Also available, two other parcels...call for individual pricing. Complete package with renovated Ranch style home -- Call for price
.....Hunting property can be purchased separately.
Buy first tract with home and option the rest.
Total package is 5 lots, including renovated Rancher.
Land has 1-2 potential building lots an ideal hunting/investment property.
Live in the house and hunt in your own backyard.
Ideal for hunt club.
Good for 2-3 hunting buddies to buy together or build family compound.
Land is mature timber, marsh, and waterfront.
950 +/- feet of waterfront with duck and goose blinds.
The house has a large living room with new hardwood floors.
A new modern kitchen.
3 treated wood deck porches off the front, side, and rear.
The back deck is spacious and looks over backyard and woods.
Convenient utility room with stacked washer and dryer,sink and toilet.
Built in bedroom closets.
Renovated ranch style home

Living room

Dining room with slider to side deck

Laundry room with half bath

Open dining room / living room

Side deck
looking out
the dining room

Rear deck looking out to the backyard adjoined
to hunting property
---
Earn a $5,000 fee for referring a buyer to us for this property!! Tell the buyer to mention your name. He will get a new rifle or shotgun, and you will receive a $5,000 referral fee. Increase your chances of receiving a referral fee by telling everyone you know about the hunting property!
Conditions:
To qualify you must contact Percy Ransome (856-778-4070) about the buyer, before the buyer makes the contact, not after the sale is made. We will ask the buyer how he heard about the property to determine who qualifies for the referral fee.

The sale must close on all the property.
---
This outstanding hunting property is located on Hoopers Island, on the Eastern shore of Maryland. Amongst the vast 72 acres are:
Back marshes -- prime sika deer habitat;

The Woods Upland -- prime turkey and whitetail habitat;

2,000 feet of waterfront scenic views for you to relax alongside nature and soak in the sensational sunsets.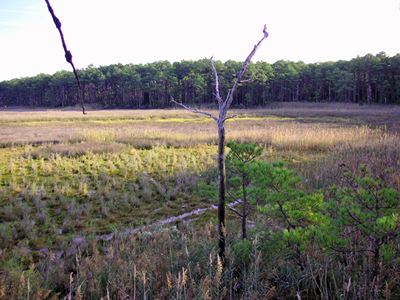 Back Marshes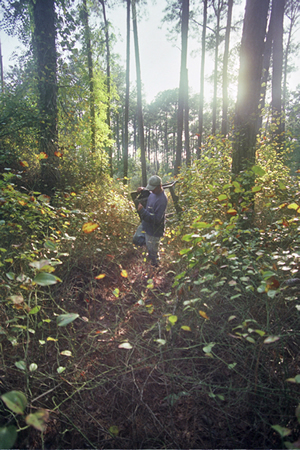 Woods Upland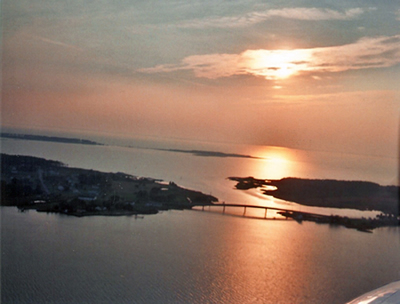 Breathtaking waterfront sunset
For more in depth information on this property, visit our sika deer hunting site.
Call us at 1.888.726.7863 to discuss purchasing this fabulous hunting property on the Eastern Shore of Maryland.