Have Your Club Gathering or Special Event at the
Ransome's Renovated Marti-Laine Fun Center in Chesapeake Bay!



Enjoy our completed renovation of the "Marti-Laine Fun Center". This bayfront facility has 2+ bedrooms, 1 bath, a large kitchenette, washer and dryer, a 2nd floor loft and a 30' x 30' meeting/rec room that has a ping pong table, a pool table and TV, a fun place to gather anytime, especially during inclement weather!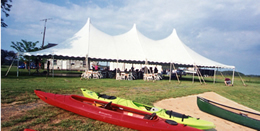 RCR is truly ready to meet the specific needs of special gatherings, such as retreats, seminars and other events.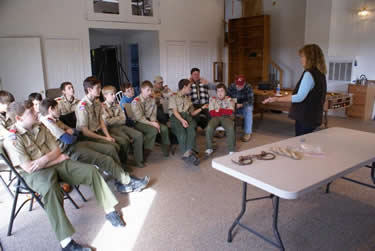 Cub Scouts listening to Susan Meredith talking about
Harriet Tubman and history of the local underground
railroad activity and Indian artifacts found in the area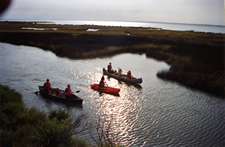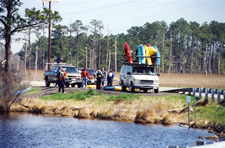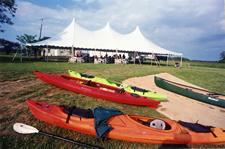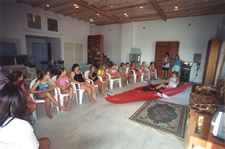 Natural splendor abounds at Ransome's 250-acre waterfront estate with one mile of shoreline in the heart of the Chesapeake Bay area on Maryland's Eastern Shore. Our complex is the ideal setting for your family vacation, reunion, club retreat, or a weekend get-away. The Complex has lots of amenities, not to mention abundant wildlife and amazing vistas.

Visit local historic sites. Roam the countryside that Mitchner vividly describes in his book "Chesapeake". Discover bay country life in all of its tranquility and tradition. Perfect for boating, fishing, bird watching, golfing, shopping, photography, sightseeing or just relaxing and enjoying the unrivaled and spectacular views and beauty of the bay. The tributaries off the bay offer a peaceful and tranquilizing experience as you glide along, viewing the serene and scenic marshes, making RCR a "kayakers paradise"!

Boats, canoes, kayaks and bikes can be rented locally. For your convenience, there is a small grocery store 3 miles from our retreat.
Our retreat will welcome you to a carefree visit ready for making memories that will last a lifetime.
Download our club flyers for more information:
Kayak & Canoeing Clubs
Fishing Clubs
Cycling & Hiking Clubs
Photo Clubs
Other Clubs

These flyers require Adobe Acrobat Reader to view.

Download it here.
Call us at 1.888.726.7863 for your next Chesapeake Bay reunion or club retreat.