Maryland's Eastern Shore
Things To Do & See

Your visit to Eastern Shore Maryland can be anything you want, from total relaxation to a "Let's see it all" vacation. Cambridge, a short drive from our Chesapeake Bay estate, is rich in maritime history. The Eastern Shore of Maryland allows for everything from quaint historical tours to day trips to St. Michael's or to the beach in Ocean City. You can also take to the water - fishing or exploring Chesapeake Bay and its tributaries in your own boat. Arrangements can even be made to have a rental boat waiting for you when you arrive!
Charter fishing boats, champagne sunset cruises, light house tours and sail boat charters are available for your enjoyment. Or you can go fishing and crabbing right in RCR's backyard in a well stocked pond or off the dock of the bay.
Boats, canoes, kayaks and bikes can be rented locally. There is a well stocked local grocery store on Hoopers Island (3 miles from our retreat) where people can get things they need.
Local grocery store / breakfast & sandwich shop /
hardware & fishing tackle store / internet cafe / gas station.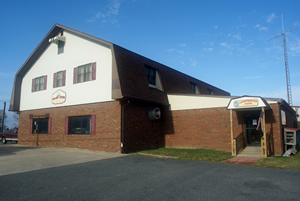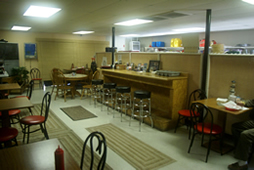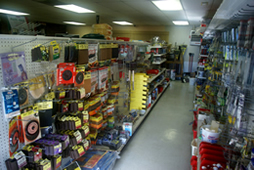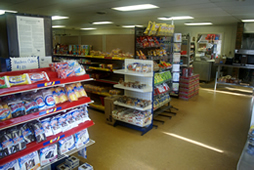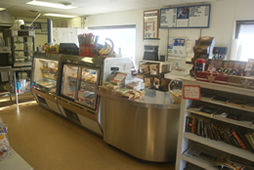 For bicycle and kayak rentals, please click here to view the Blackwater Paddle & Pedal Adventures. If you mention Percy Ransome's name, you will receive a free rental offer for a limited time. Please call Percy at 888-726-7662 for additional details.
Another suggestion is to drive to Hooper Island and stop off for dinner and a beautiful sunset at the historic Old Salty's Restaurant. Old Salty's features fresh local seafood, prime cuts of beef, homemade rolls and delicious desserts. Give them a call at 410-397-3752. Photos are displayed below.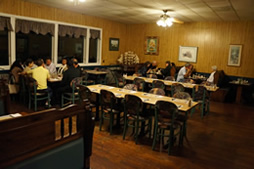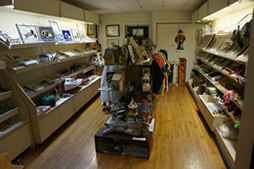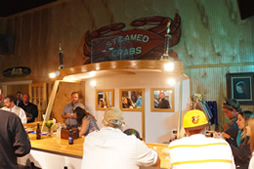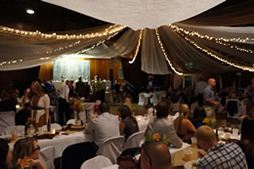 No matter what your interests, Maryland's Eastern Shore has something for you:
&nbsp&nbsp&nbsp . &nbsp Fishing

(click on photo to enlarge)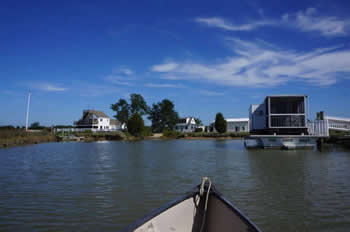 The retreat boat basin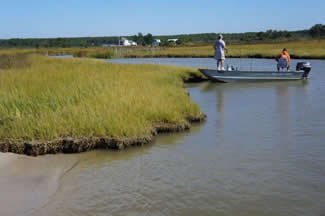 Fishing at our retreat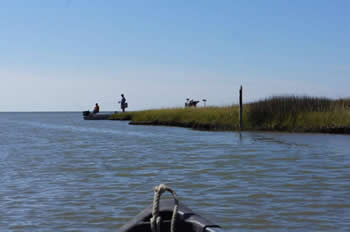 More fishing fun at our retreat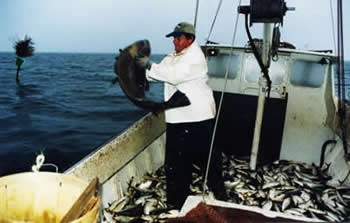 We throw the small fish back and only keep the keepers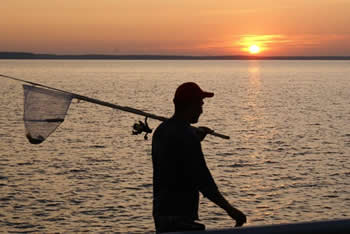 Fishing from the bridge on Hoopers Island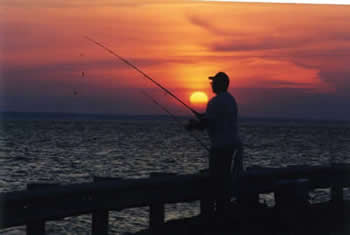 Bridge fishing available on nearby Hoopers Island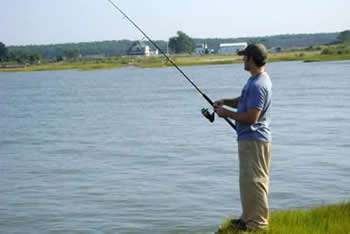 "Why did I have to tell them I would catch the fish
for dinner when nearby Old Salty's restaurant
has the best seafood on Hoopers Island?"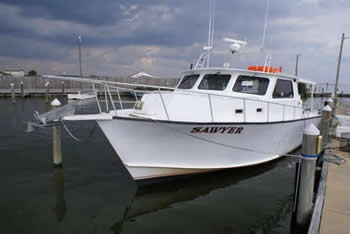 Sawyer's fishing boat for local lighthouse tours
( Click on Brochures to Enlarge )
Shopping Outlets
Concerts, Fairs, Festivals
Crabs & Unforgettable Dining
For additional Brochure Information, please click here!
For other actvities in the area, please click here to view the Dorchester County events calendar.
If you are looking for a decoy gallery and retail store in Cambridge, Chesapeake Classics is the place to visit. Click here to view their large selection of North American decoys and lures.
And don't forget you can also spend hours roaming the 250 acres of our pristine farmland where wildlife abounds and bald eagles fly free or travel minutes away down a country road to the Blackwater Wildlife Refuge.
Susan Meredith, an authority on Harriet Tubman and the underground railroad, makes a presentation to a visiting Boy Scout troop on the role that the Cambridge area played in the freeing of slavery in America.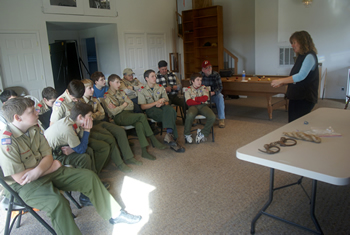 Susan also expounds on her family's American Indian heritage and brought
many examples of Indian artifacts often found in the area.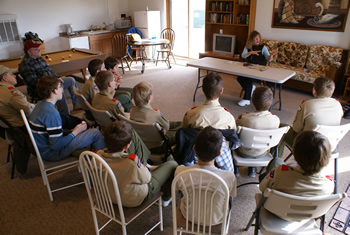 The Marti-Laine fun center is an excellent facility
to hold small gatherings of up to 40 people.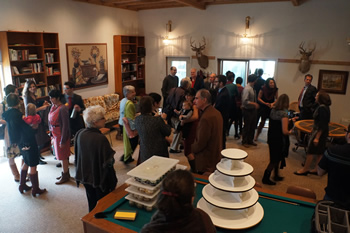 Come to RCR for some R&R!!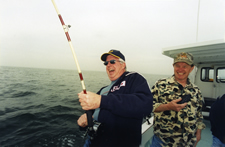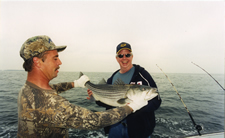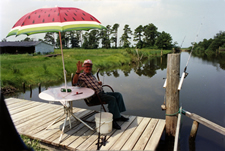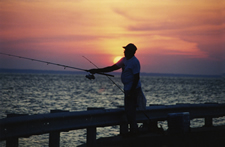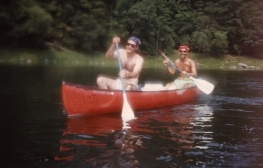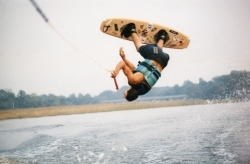 Percy Ransome
relaxing in the pool
after all the work is done
getting ready for your visit!
Call us at 1.888.726.7863 for your next Maryland eastern shore vacation.
* * * * * * * * * * * * * * * * * * * * * * * * * * * * * * * * * * * * * * * *
Community Links:
Dorchester Chamber of Commerce
DayGuide.com - Chesapeake Bay Info
Blackwater National Wildlife Refuge
Travel/Vacation Links:
Sawyer Charter Fishing & Tours
* * * * * * * * * * * * * * * * * * * * * * * * * * * * * * * * * * * * * * * *