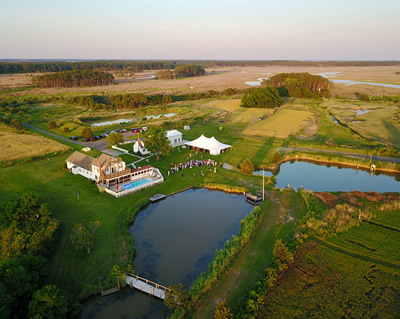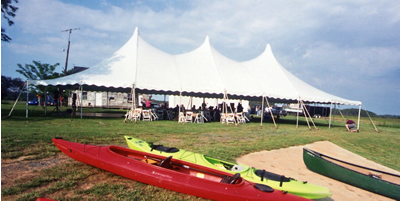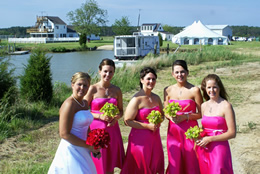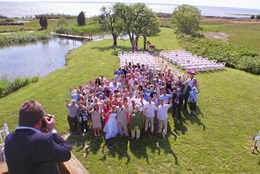 The scenic property has many background settings to add to your photo album.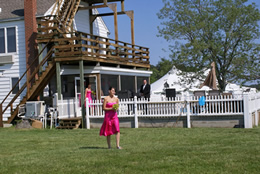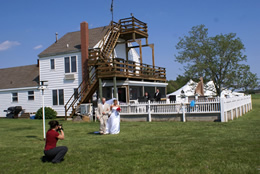 The bridal entrance from the porch balcony then joined by the father of the bride provides the perfect atmosphere.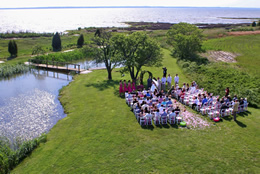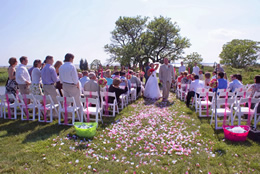 This is a glimpse of the beauty of an outdoor wedding.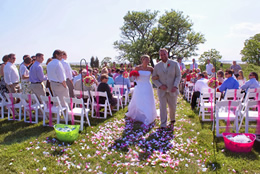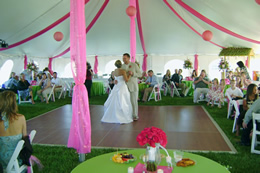 The bride and groom start their lives together forever after.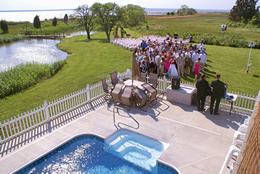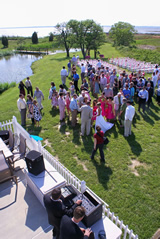 This is a beautiful outside setting with pool side music.
(Supply your own music or hire a D.J.)
We can provide additional accommodations for the wedding party on the RV.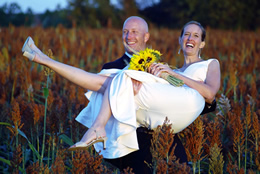 You will be swept off your feet by the friendly atmosphere
and the natural beauty of the Cheapeake Retreats.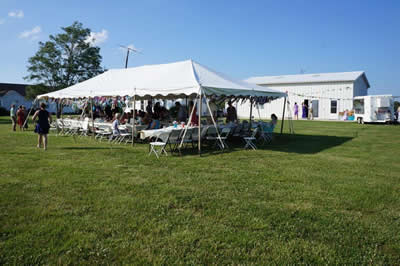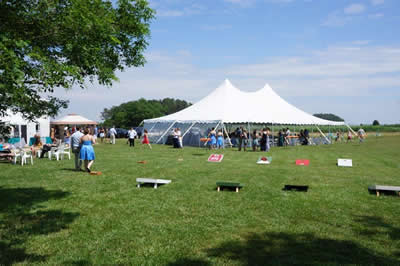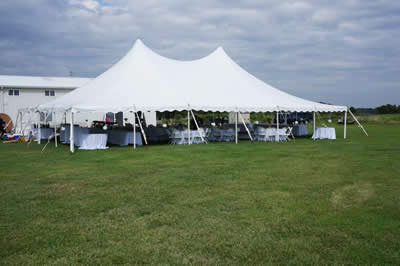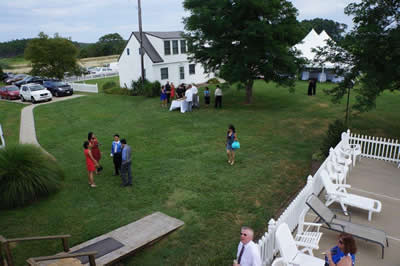 The grounds have tent capacity for any size wedding.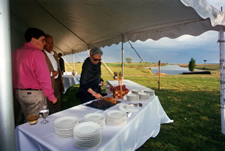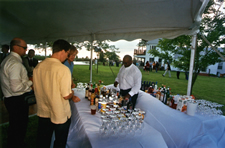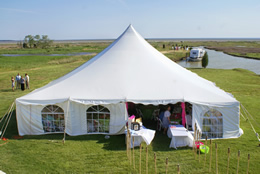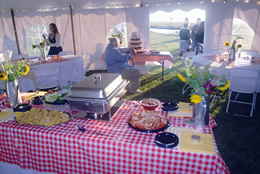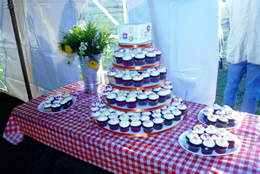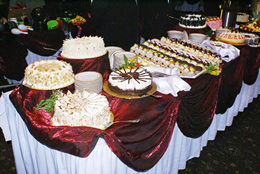 Your wedding can be fully catered or you can bring your own special menu;
it's up to you. You make the choice and you keep the savings.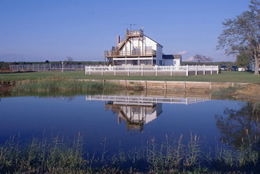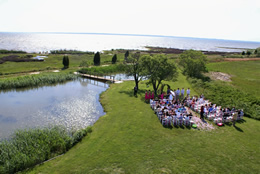 Imagine the natural beauty of a water front wedding.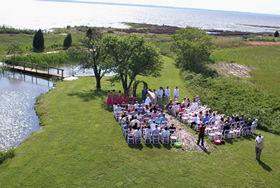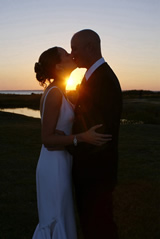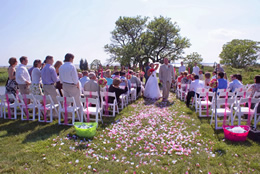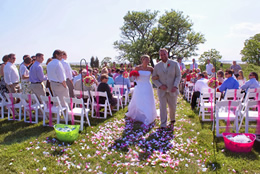 Blowing bubbles, throwing rice or spreading flower pedals, it doesn't matter which you prefer. The birds love the rice and no clean up is required.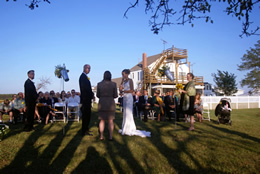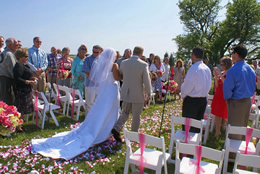 The intimacy of surrounding the couple in their wedding ceremony
provides for many treasured memories.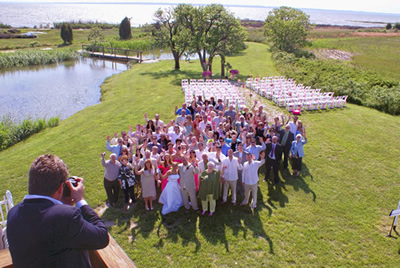 This is a group photo family and friends who witnessed
a wedding that was both memorable and beautiful.
Call us well in advance or at the last minute at 888-988-5747 to schedule your wedding celebration on Maryland's beautiful eastern shore. Our desire is for you to have the wedding of your dreams at Ransone's Chesapeake Retreat.